Retractable Pleated Door Screens
Retractable Pleated Door Screensare a perfect fit for any door including Hinged, Sliding, Bi-fold, French and Stacker Doors. Smooth and easy to operate, the pleated screen retracts effortlessly out of sight.
We are able to produce any RAL color to suit your projects
Pleated screen doors look smart and retract smoothly out of sight.
Designed with safety in mind: low profile floor guides are used to avoid creating a tripping hazard. The pleated style of the door screens makes them safer than flat varieties as they are visible, thereby eliminating accidental walk through.
Stylish and practical, screens can be black color or grey color matched to complement your existing joinery. Robust, easy to use and also suitable for large areas.
Double-leaf up to a width of 3.20m and a height of 2.50m can be used without any problems
Insect screen fixed frame. Safe protection, simple operation.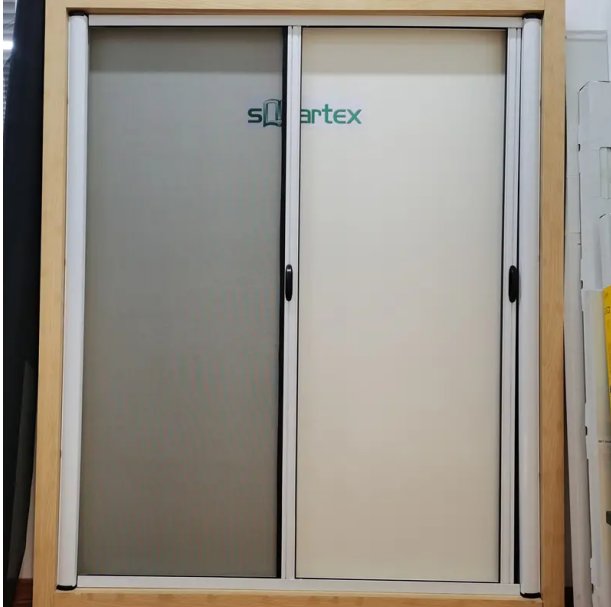 Balcony and patio doors in particular are used frequently and require effective, robust and long-lasting insect protection. Fixed frames are not only robust, they also look good. And they are suitable as flexible insect protection for practically every door.
High stability despite the small installation depth
Safe sealing against crawling animals even on uneven floors thanks to the multifunctional channel for brush seals
Easy operation thanks to hands-free design, and magnets to ensure automatic closing after walking through
Insect screen Rolling system. Comfort and design in perfect harmony.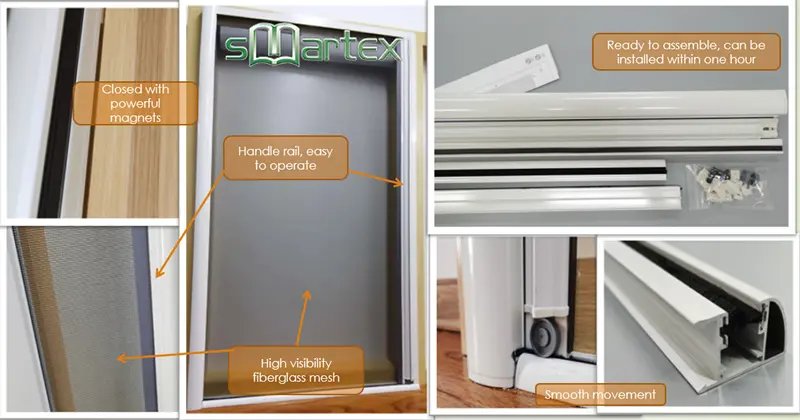 Smartex always has a solution for your screen door business. Currently the most popular is the retractable roller screen door.
Slide up or slide across, our retractable Roller screen doors are custom made to fit all sizes of windows and doors
To meet the different sizes and styles of home doors and windows, Smartex Retractable Roller screen doors can be installed in a variety of different sizes to meet individual needs.
We have been in this business for 15 years, and we offer OEM production for many famous brands in the US and Europe. Hopefully we could be your partner and we together occupy more market share.
Contact us today for a special quote.
Let's keep the ball rolling!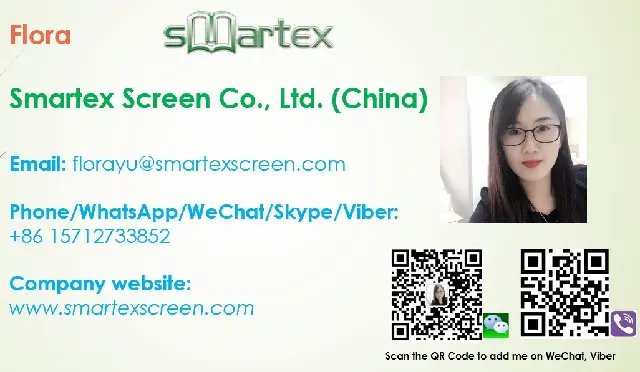 Contact: Flora
Cell phone: +86 15712733852
WhatsApp/WeChat/Skype/Viber:+86 15712733852
Email: florayu@smartexscreen.com