There are windows in the house we live in, the office we work in, and the major shopping malls. The windows are used toletfresh air in for us to breath. If people stay in the closed room for a long time, it will cause a lack of oxygen and affect our health. In order to prevent flying insects and ants outside the window from entering the place where we live, we usually install insect screens on the windows. The installation of the insect screens can ensure the ventilation and safety of the home. Butwhat is the material ofinsect screens? What material is good for screens? Following I will introduce you to the knowledge of insect screen materials.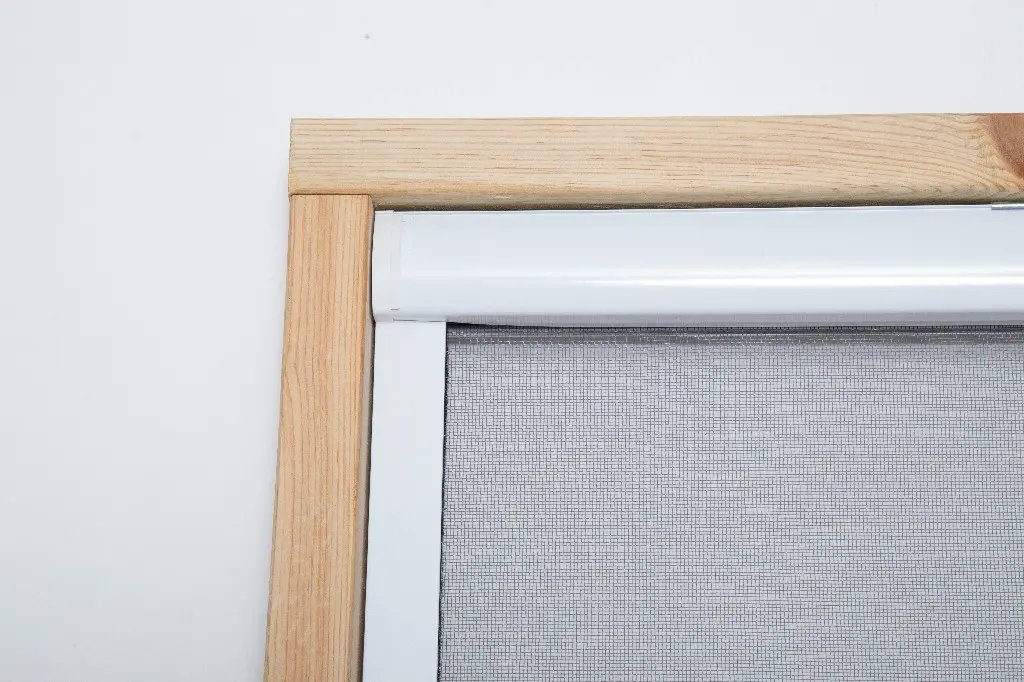 Polyester screen netting
Also known as polyester mesh. It is usually installed on doors and windows or outside the window framed screens. This type of window screens is widely used in doors and windows, corridors, and its main role is to prevent small insects, mosquitoes and fly from entering the room. There are many colors, the most common are white, green and blue. Polyester window screen is made by plain weaving. It has the advantages of light weight, elegant appearance, acid and alkali resistance, corrosion resistance, ventilation, etc. It is often used in civil buildings. Because of its low price, light weight and easy to clean, it is popular among consumers.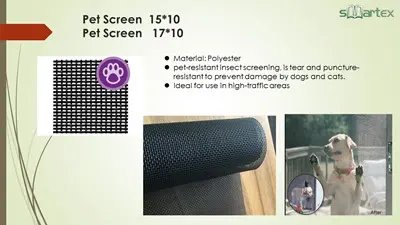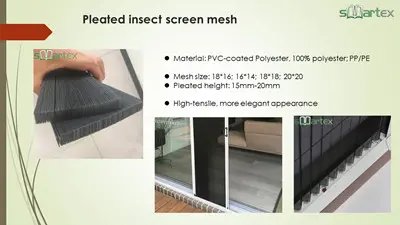 Metal window screens
Metal window screens are usually woven into a mesh with thin wires. The most common is stainless steel screens. This type of window screen is also woven using a plain weaving process. It has good air permeability and light transmission properties. Because this product is high-grade and widely used, it is often used for the protection of doors and windows in high-end office buildings, houses, various buildings, livestock farms, orchards. It also has many characteristics such as anti-rat, anti-mosquito, fire, high temperature resistance, flame retardant, etc.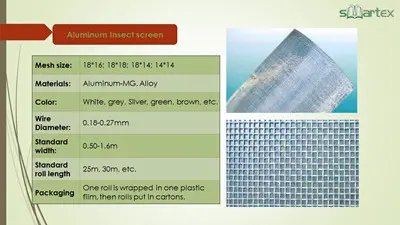 Fiberglass window screens
The screen material of fiberglass window screen is fiberglass plastic coated wire, usually we also call it invisible window screen, which is a popular window screen this year. It is composed of fiberglass and PVC materials. Its characteristics are: long service life; wide range of application; non-toxic; gauze selects fiberglass yarns, fireproof and flame retardant; has antistatic function; does not adhere to ash, good ventilation; Can resist ultraviolet radiation; long life, reasonable design; environmentally friendly.
The installation of insect screens is necessary. Insect screens not only can help us prevent flying insects from walking inside, but also can make our windows not look so monotonous. There are many materials for insect screens. I hope the knowledge introduced here can help you better select the suitable insect screens for your home. The advantages of various insect screens are different. When choosing insect screen materials, you must choose the appropriate screen material in combination with the decoration style of your home and the size of the window.
ABOUT SMARTEXSCREEN:
Smartex Screen Co, Ltd.Our factory is established in 2005, boasting a whole set of the production line, manufacturing from raw fabric yarns to the finished screen mesh, and then to the finishedinsect screen windows & doors, maintaining high-quality standards.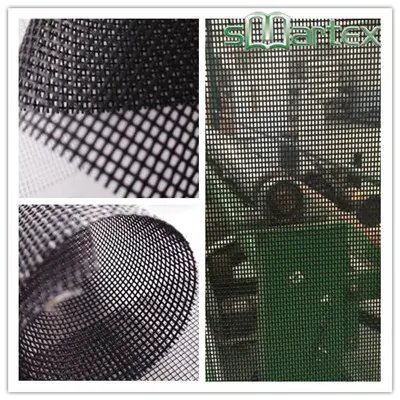 Our products are mainly including fiberglass insect screen, aluminum insect screen, fiberglass stiff insect screen, bettervue fiberglass insect screen, pool & patio enclosure insect screen, pleated screen mesh, polyester screen, pet screen, tuff screen, screen parts, wire mesh, retractable insect screen, roll up insect screen, pleated insect screen, tenter insect screen, garden fence, artificial leaf fence, beach chair, etc.
Welcome to visit our website:www.smartexscreen.com for more information, or just call us for direct consultation.
Flora
Export Manager
SMARTEX SCREEN CO., LTD. (China)
Office Tel: 0086-532-85623071
Office Fax: 0086-532-66773089ext808
Email: florayu@smartexscreen.com
Cell phone: +86 15712733852