In the past few days, the Chinese government has issued a series of measures to promote the resumption of production in an orderly manner: increasing funding support, cooperating with the industrial chain to resume production, and opening up logistics blocks ...
So, how is progress going back to work? What support measures will be in the next step? Let's have a look at a survey.
More than 90% of industrial enterprises in the region started construction
Data shows that, as of now, the operating rate of industrial enterprises above designated size in most large industrial provinces exceeds 90%, and Guangdong, Zhejiang, Shandong, Jiangsu, Hunan, etc. exceed 95%.
The rate of reinstatement of employees in industrial enterprises above designated size in Hunan exceeds 80%, and the rate of production in Zhejiang's manufacturing industry exceeds 87% ... The increase in the rate of reinstatement and the rate of attainment indicates that the quality of reinstatement has continued to improve.
According to the local and enterprise response and the monitoring of big data on the cloud platform, the Ministry of Industry and Information Technology showed that on March 2, the resumption rate of small and medium-sized enterprises reached about 45%, which steadily increased overall.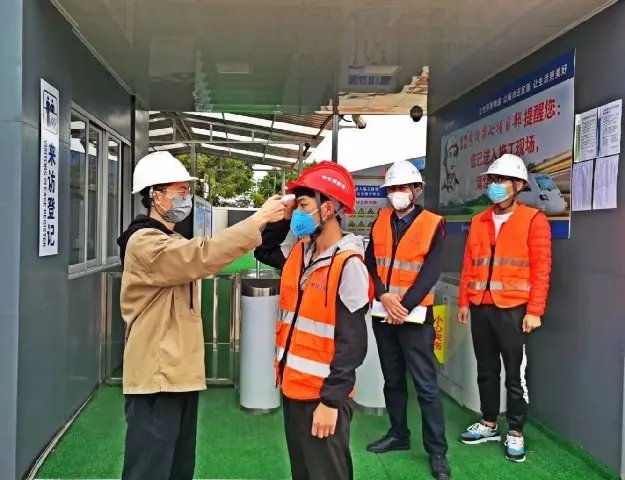 Ensuring the "two chains" and practically solving difficulties
Reporters recently conducted surveys in various places and found that it is not uncommon for large and medium-sized enterprises to be under pressure in the supply chain and large enterprises to be affected due to the "stoppage" of raw material companies. Some small and medium-sized enterprises are under severe financial pressure and face a difficult situation.
The Ministry of Industry and Information Technology of China sent 7 working groups and 37 resumed production and liaison officers to 7 provinces of Guangdong, Jiangsu, Shandong, Zhejiang, Fujian, Sichuan, and Hunan. The purpose is to focus on this, find out the real situation of the enterprise, and strengthen the linkage. So helpful.
Guangdong has introduced an incentive policy to support the production of epidemic prevention materials by enterprises to implement technological transformation and expand production; Hunan has sent more than 17,000 liaison officers to sink to more than 20,000 enterprises; Sichuan has promoted the reinstatement of employees through chartered car hire and special trains; The bank and Taobao jointly launched an initiative calling for non-stopping of SMEs and arrears, and protection of the capital chain. Online merchant banks will advance 50 to 100 billion yuan ...
Solve the worry of the enterprise, people from all walks of life to use practical tricks to "retroduce trouble" to resume work and resume production.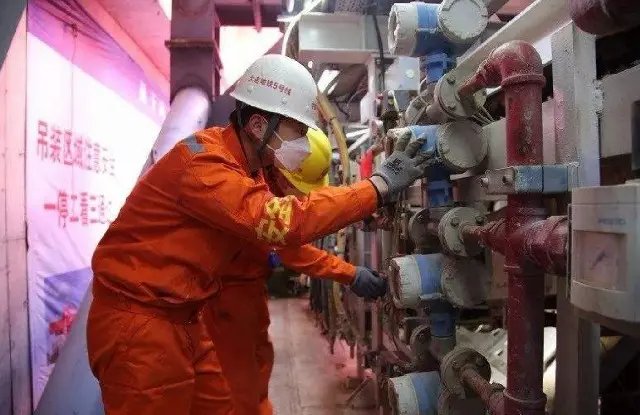 Highlight "Synergy" and continue to introduce precise measures
With the emergence of the epidemic in multiple countries, the global industry chain may be affected. Made in China, which has long been integrated into the world, it is necessary not only to resume domestic production and production but also to pay attention to the safety of the industrial chain and supply chain.
Ningbo speeded up the resumption of work in the industrial park to ensure a stable and orderly "ecological circle"; Sichuan organized a coordinated resumption of work in the industrial chain; Qingdao Industrial and Information Technology Bureau sent liaison officers to the enterprise to help dock parts and raw materials ... some places are taking action.
"Maintaining the industrial chain is to maintain the confidence of the enterprise." The Ministry of Industry and Information Technology will start from this and take more effective measures.
Economic and social links must also be coordinated. For example, opening up factories and markets will combine the promotion of industry development with the promotion of consumption. The Ministry of Industry and Information Technology has recently proposed to give priority to supporting industries with strong driving capabilities, such as automobiles, and actively stabilize automobile consumption.
The Internet search platform of the automobile industry launched a "zero-touch car-lifting" service for consumers. It provided convenient services such as credit verification, online ordering, and improved after-sales protection.
"Currently, we are intensively studying the encouragement policies on the consumer side to form a virtuous cycle of accelerating the return to work and production." A person in charge of the Ministry of Industry and Information Technology said.
"Establish a balanced internal and external sales channel, brand management will be safer." The epidemic made enterprises resolutely expand their overseas retail layout. We hope to introduce more policies that encourage foreign investment, so that capable Chinese brands can grow into global brands.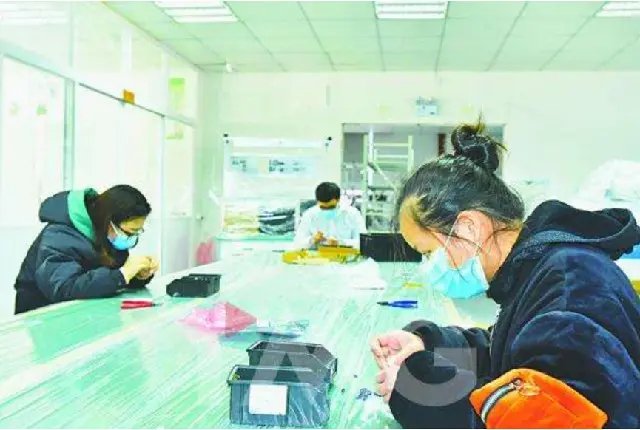 Smartexscreen mesh factory, aluminum screen window&door factory in Hebei Province and PVC shutters factory in Shandong province, all resumed production this week. We will do whatever we do the speed up production for orders which have been placed during the past 2 months. We promised we won't let our customer's down. Your goods will be delivered to your port safe and sound in time to catch up with your summer promotion. Meanwhile we welcome old and new customers to come to us with any inquiries. We are ready to proceed new orders!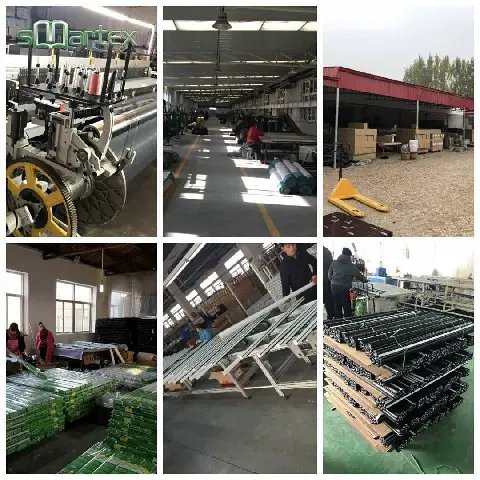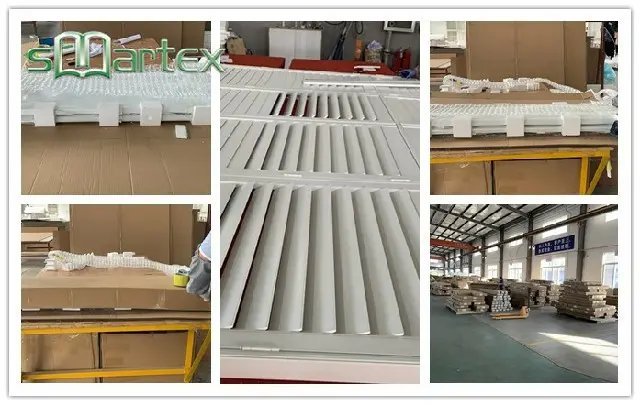 Please contact us today with any quotation request, query or comment.
Contact: Flora
Cell phone: +86 15712733852
WhatsApp/WeChat/Skype/Viber:+86 15712733852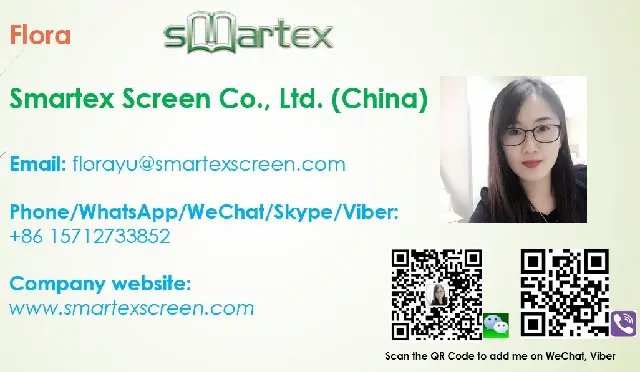 ABOUT SMARTEXSCREEN:
Smartex Screen Co, Ltd.Our factory is established in 2005, boasting a whole set of the production line, manufacturing from raw fabric yarns to the finished screen mesh, and then to the finished screen windows & doors, maintaining high-quality standards.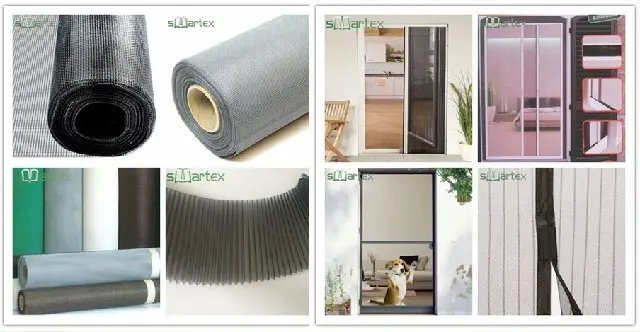 Smartex PVC shuttersfactorycovers an area of 19,000 square meters. We specialize in the production and sales of PVC-foam extrusions, PVC shutters, as well as related products accessories. We have 9 PVC micro-foaming profile production lines, with the most advanced equipment and technology in China which enables Smartex yield 5,000 tons of PVC extrusions and 50,000 square meters of shutters per year.