Finding the rightretractable screencan't be that difficult, can it? If you know what to look for in a quality retractable screen product, your search may not be as overwhelming as it might seem despite the number of options available on the market these days.
What makes a great retractable screen?
These are the fundamental details to consider when choosing retractable window doors or partitions:
High quality screen door powder coating
Wide range of colors and custom colors available
High quality insect screen material.
Deep screening tracks to reduce mesh blast
High quality internal parts
Magnetic closure that does not deteriorate and keeps the screen closed
A credible retractable screen manufacturer that has been around for many years.
(Yes, Smartex is the right supplier!)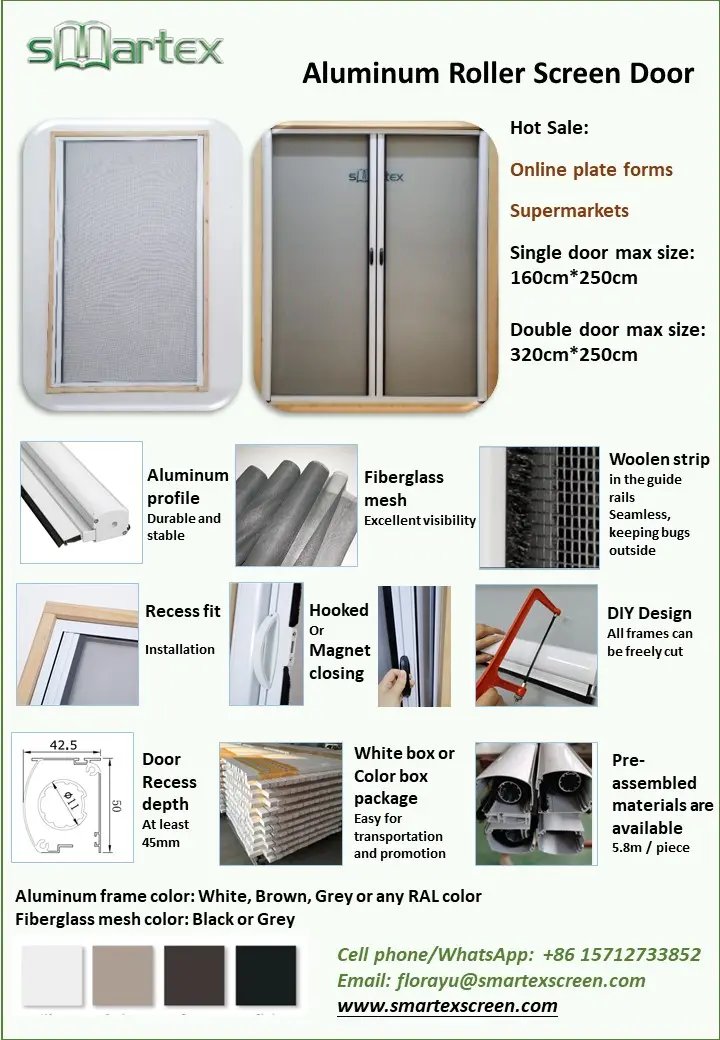 Regardless of whether you want retractable screens for a window or door, you'll want a high-quality screen product that will look great for years to come and perform well for you to enjoy using.
You'll want a screen that retracts smoothly and is easy to use. That is where Smartex pays a lot of attention. Smartex uses high-quality display components. Smartex screen guides are made from a durable space-age plastic or aluminum material, and the internal mechanisms (spring, roller tube, etc.) are of the highest quality and have been tested to work together to give you free use. retractable screen effort for years to come.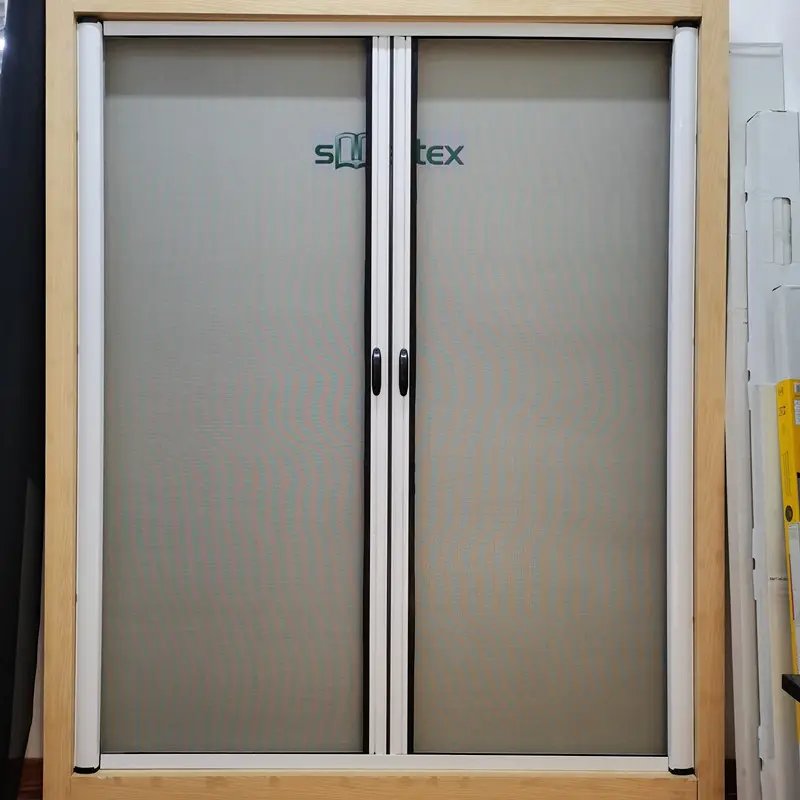 In addition to being versatile and custom-made, ourretractable screen doors, door screens, and window screens are also exceptionally durable and long-lasting. Built with solid aluminum and finished with a Tough Powder Coating, our retractable screens effectively stand up to harsh weather and wear and are easy to maintain. Additionally, our fiberglass screens, bug screens, pool screens and pet screens are all made with mesh styles that are resistant to damage from UV rays and inclement weather. Plus, all of our retractable screens retract into and are stored in protective cassettes, which helps keep them clean and in great condition.