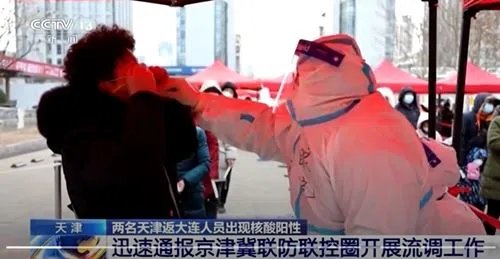 China's northern port city of Tianjin reported an increase in COVID-19 infections on Thursday and the Governments take the utmost efforts to contain the outbreak. The Omicron variant is highly transmissible.
Residents are forced to quarantine at home to stop the spread of the virus. Till now, two rounds of COVID-19 testing were conducted on about 14 million residents. It was reported that 97 cases of the omicron variant were discovered.
The source of the outbreak is still unknown and many who are spreading the strain may be doing so unwittingly because they show no symptoms.
High-speed rail service and other forms of transportation between Beijing and Tianjin have been suspended, leading to some disruptions in supply chains.
Omicron has brought new challenges for the seaport city as many containers are supposed to depart before the Chinese New Year. Our factory is located in Hebei Province and is about 100 kilometers away from Tianjin port. Hence Tianjin port is the nearest seaport. Generally, before Chinese New Year holidays, we are busy at loading and delivery. This year, we do the same too. We pay high attention to the policy of delivery. So far, all container loading schedules are not changed. Meanwhile, due to the uncertain situations, we also prepared some backup solutions if Tianjin enters complete lockdown.