Home is not just a house.. Just imagine, if you look out your window and door, you can enjoy your beautiful scenery behind your yard which makes your home more sweet. Your living room has floor-to-ceiling windows through which you can overlook a green lawn in your yard or neighborhood, or it gives you a bird's eye view of the city skyline, it's great to have a clear view of the world.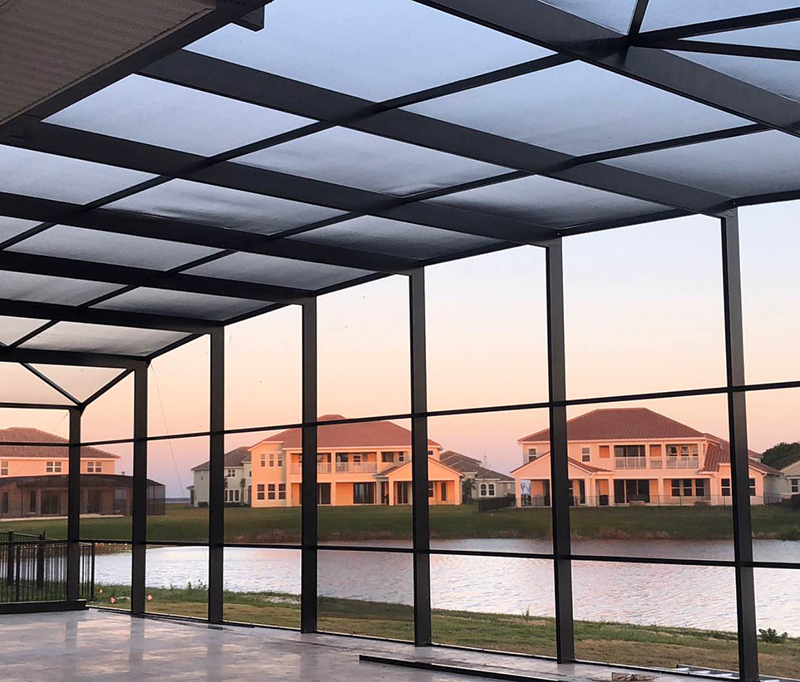 We, Smartex, understands that many homeowners value their house and the view from their windows. They also need to keep bugs out when windows are open. With Smartex screens, you don't have to sacrifice insect control for greater outside visibility. Our betterview screens allow you to have an unbroken view of your surroundings and make better protection of your home.
High visibility screening: clearer view
Window to the world
In terms of our screening products, Smartex proudly boasts of over 20 years of continuous innovation, making progress by listening to our customers and modifying screening according to their needs and lifestyles. Made in China, the Smartex High Visibility Screen provides a sharper view and excellent external visibility.
Smartex Bettervue screens make you feel outdoors as well as indoors. Betterview is composed of thinner and finer fiberlgass yarn coated vinyl materials. It also provides excellent insect protection capabilities. Our high visibility screen keeps bugs out while allowing a cool breeze to blow through your home while you enjoy the view.
Many home owners use Low-E glass as it has lower thermal radiation and it is energy saving, but the glass on these windows is often darker due to protective coatings. Smartex's betterview window screens are almost invisible and, when used with this type of glass, allow more light to pass through, allowing a brighter and clearer view of your surroundings.
Our Stainless steel insect screen superfine and Stainless steel insect screen ultrafine provide a clear look, and its durable metal construction makes it ideal for use in traditional screening projects, such as windows, doors and porches. Stainless steel features metal construction which is safe to use and resistant to pressure.
In areas where you don't want to sacrifice a beautiful view to be protected from most tiny insects, our Stainless steel betterview screen keeps out most small insects, invisible insects and black flies while providing you with excellent outside visibility. It's designed to be durable, delicate but do not sacrificing airflow and view.