Kids will spend all summer months at home after school, when they will enjoy their long and lazy holiday time. But unfortunately the pleasure will be destroyed by insects.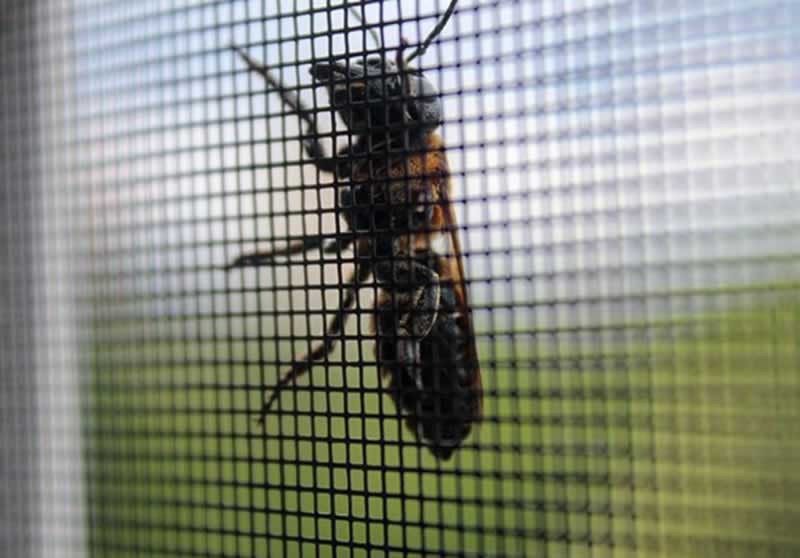 To installing insect screen on porches, windows, and doors will help to prevent kids from hurt by those terrible insects and bugs, which will make the holiday summer more enjoyable. Smartex's all insect screen mesh have functions of protection against insects and bugs. More importantly, Smartex can also produce insect screen products which can be used to prevent very small insects coming in. For example, Tuff screen no-see-ums, Solar screens 80 Insect Screen, Solar screens 90 Insect Screen, fiberglass pool screen 20x20, they are specially designed by this function.
Smartex fiberglass pool screen 20x20 has 20% tighter weave than standards insect screen, which could make sure that most of small insects will not go into your home. It is better that our fiberglass pool screen 20x20 are providing protection from small insects, as well as the air flow quality in your home and patio enclosure.
Smartex's insect screening products can be installed onto windows, doors, screened porches, pool enclosure, pergola, etc.
To buy Smartex's insect screen products, you will also enjoy the following advantages besides keeping mosquitos out:
Better Airflow
Enjoy the cooling breeze in summer and develop the air flow and ventilation in your living room through selecting our insect screen mesh installed.
Daytime Privacy
Enjoy your great privacy in daytime. Smartex designed the insect screen mesh used for outer door construction, fully considering the function of privacy. When you are staying in your home, protection from insects and keeping privacy are both important with our screening products installed.
Pet resistant
Smartex also design and produce pet-resistant insect screening products. We used high-durable polyester yarn to weave high tensible fabric which can withstand claw from cats or dogs. It can also be a good protection screening from wild animals.
Withstands Wind Impact
If yo live in florida where heavy wind or storm are often attaching, you will need our durable insect screen fabric, since our insect screen products can hold storm and hurricane impact.
Environmentally-Friendly
Our insect screening products have passed the testing standards of REACH, which means that our products contain very little or zero chemicals which are dangerous for your health. When producing, we strictly choose superior quality of raw materials to avoid bad chemicals included. our screen will have low chemicals of SVHC, so our screen meet with GREENGUARD gold certified. Please rest assured of it.