As much as we yearn for summer, we are very unpleasant with insects that make their way into our home. Insect protection is therefore a topic that probably concerns most people. If you want to embark on or expand your business of insect screens, you should look at Smartex's all kinds of insect screen products. Because with Smartex, insects are no longer a problem. Feel free to take a look around and take a look at the many solutions in our range.
Keep insects away from home

Our insect protection products combine many advantages. It is an effective solution if you want to protect yourself from insects. But you never have to worry, because our insect protection products are neither harmful to the environment nor to health. You can equip all rooms with our products and effectively defend yourself against insects.
In addition, our insect protection products have an electrostatic property. This means that they collect dust and pollen. Allergy sufferers greatly appreciate this advantage. Because our insect protection products also help you to get the harmful allergens into your home.
You shouldn't make any compromises when it comes to insect protection. For this reason, we offer several models. Make sure that the insects don't even come into your home. You will find two different versions in our range. Theinsect screen stenteris attached directly in front of the window. There are alsoRetractable screens. They have the advantage that they can be rolled up at any time.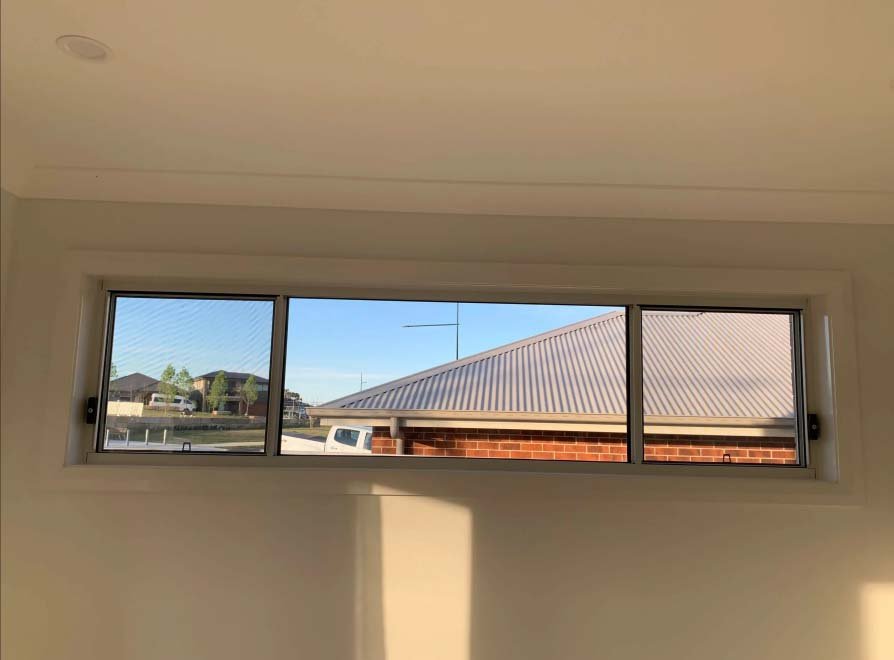 The insect protection products differ not only in their functionality, but also in their appearance. Our products are not only available in white, but also in any RAL colors. The variety of colors ensures that you can visually insert the insect protection products into your interior in an appealing way. You can easily find a bug screen that fits your window frame. The net is an important factor in an insect screen. Our mesh colors range from black to anthracite. In addition, we also have reinforced networks. Above all, this is a sensible investment for cat owners. Because these nets easily withstand the claws of your darlings.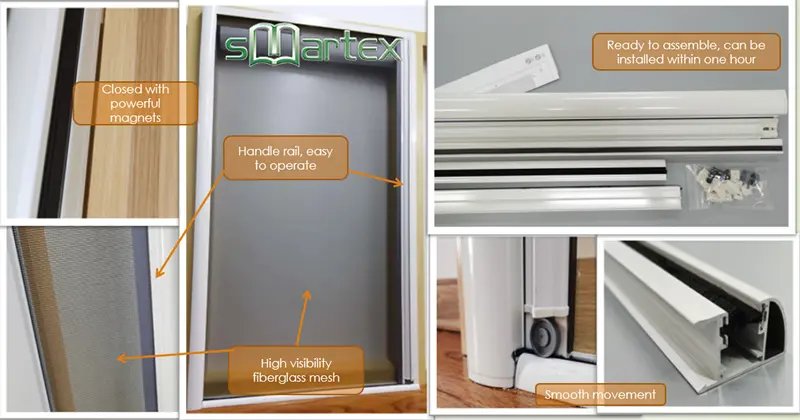 Our products are available in a wide variety of variants. In this way you can solve the topic of insect protection individually and next summer insects are no longer a problem for you.
At Smartex, you will always find the right insect protection. Trust a real expert when it comes to protecting insect screen business.
We have been in this business for 15 years, and we offer OEM production for many famous brands in the US and Europe. Hopefully we could be your partner and we together occupy more market share.
Contact us today for a special quote.
Let's keep the ball rolling!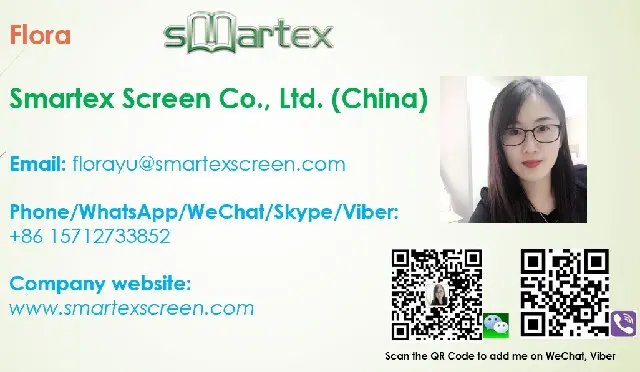 Contact: Flora
Cell phone: +86 15712733852
WhatsApp/WeChat/Skype/Viber:+86 15712733852
Email: florayu@smartexscreen.com