Why durability is so important when choosing insect screen mesh?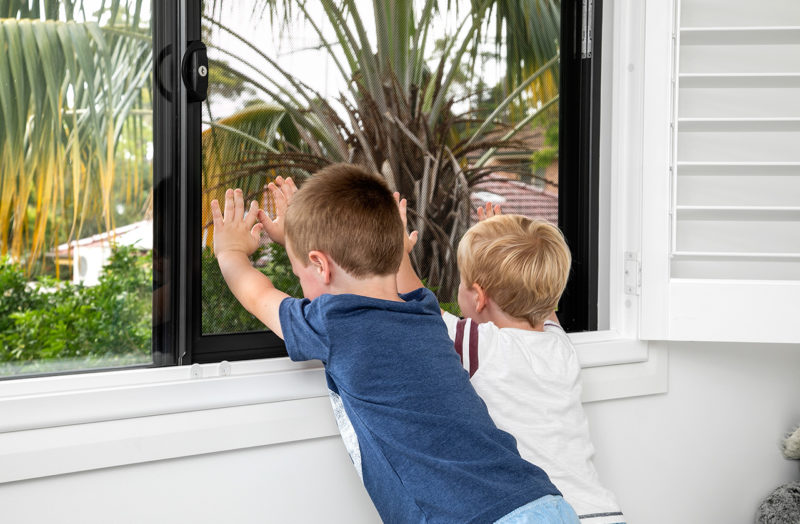 Insect screen fabric is the first line protecting your home and family from insects and mosquitos, so durability is the most important thing you have to consider when you choosing a right door & window screens, especially when you have a baby and pets during a badly weather, like a big wind and storm coming. Standard insect screening is also easy to be torn. When your dog or cat claws your mosquito window screens, it will break your screen little by little. So to buy insect screen with great durability will contribute to prevent your baby or pets from injures.
Smartex could produce insect screen for windows and doors with high durability. So if you are considering durabilty, Smartex will be your not bad choice.
Smartex Durability: It's in Our Manufacturing Process
Smartex produce insect screen since it was found on 2004, so Smartex has a long tradition in development and research on insect screen processing. Our product-developing teams include product engineers, chemists, textile professionals, etc. Exploring new craftmanship and consistant innovation is the core of Smartex. So we develop every new products according to the newest requirements from different markets or customers' demanding, in order to ensure durable and long shelf life.
Our insect screen window screen net of all kinds are produced with superior quality yarns and higher standards of weaving looms, so we produce our mosquito window screen with super visibility and higher durability. With our screen, you will enjoy your backyard beautiful landscapes.
Smartex's durable insect screen product ranges:
Smartex designs all of insect screen products, with a view to apply to DIY and professional installations. We could provide a wide range of selections for window and door screen, pool and patio screen enclosures, and outer construction like porch screen systems.
Our pet screen and tuff screen could bear very heavy wind and great storm and prevent your baby or pet from clawing.
When you want to do pool screen enclosure, we will suggest our pool screen 18x14 and tuff screen. For normal size of your pool construction, you can use our fiberglass 18x14 pool screen, that is more economic for you. If large pool and porch, you can use tuff screen which is more strong and higher durability. For tuff screen, we could produce up to 135".
If you like in an area where lots of small insects, our tuff screen no-see-ums and fiberglass no-see-ums is your best choice. It can be also used for sunshade fabric like zip blind, outer porch systems, retractable screen etc.
When you consider our certificate, our insect screen could pass REACH standards, that is to say, our screen will have low chemicals of SVHC, so our screen meet with GREENGUARD gold certified.