One of the most popularaluminum fly screenwindow is ourtenter fly screen window, or stenter insect screen window, or fixed screen window, or framed screen window.
Therefore it sells very well onAmazon, eBay, and many supermarkets.
SmartexFramed fly screen window is well designed for most of windows in Europe, the US and Australia. It light-weighted. You can hook it on your window in summer and easy remove it when winter comes.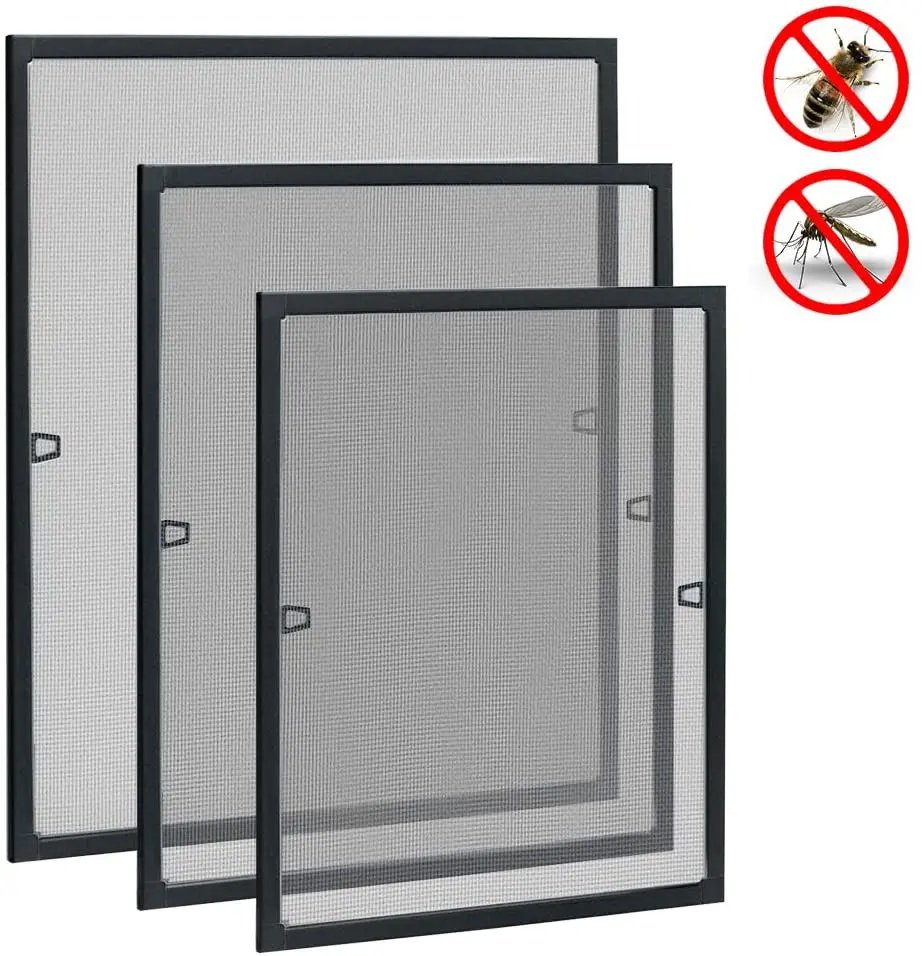 Product description:
Mosquito net window framescan effectively prevent flies, mosquitoes and other insects from entering the house.So, you can open the window at night to sleep peacefully and keep fresh air during the day, which will be a good helper in your family life.
Properties:
Reliable insect protection
Weather resistance and UV resistance
Robust and durable
easy installation
Suitable for all windows
Technical specifications:
Color: white, brown, anthracite(Any RAL colors can be produced)
width: 2.5 cm, thickness: 1mm or 0.7mm (2 options)
Common sizes (width * height):
(you may order different sizes mixed)
80 x 100 cm: weight approx. 0.8 kg or lighter
100 x 120 cm: weight approx. 1.1 kgor lighter
120 x 140 cm: weight approx. 1.3 kgor lighter
Can be shortened individually in height and width

Material:
Aluminum profile (Any RAL colors can be produced, white, Brown, anthracite colors are more common)
Fiberglass mesh (Black/gray)
Package inside:
1X fly screen window with 4X frame
Mounting material including various hooks
Illustrated assembly instructions
Small and light-weighted carton box package, idea for online shopping transportation, or supermarket shelf display.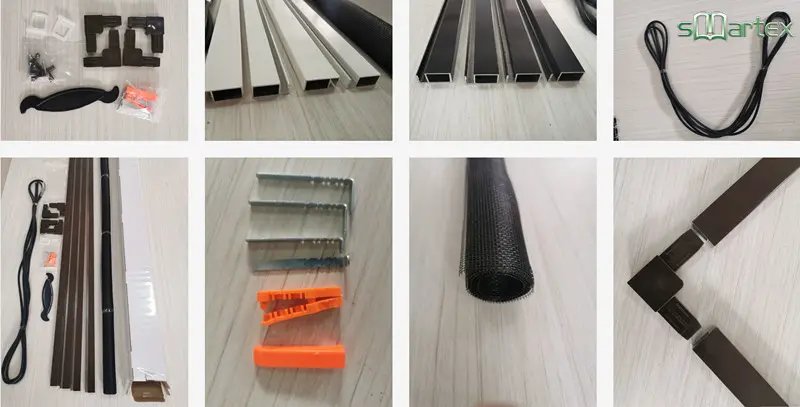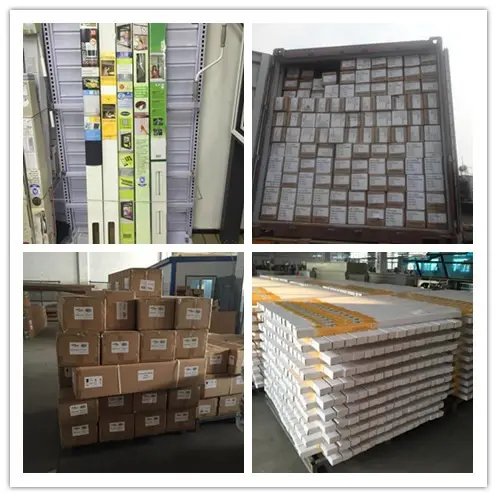 Hight lights:
Simple assembly and disassembly -without drilling or screws.
Suitable for all windows - Due to the extremely thin aluminum frame with a thickness of 1 mm or even 0.7mm, the installation depth is only 12 mm, and the window frame and the cutting gauze can be individually cut to any window size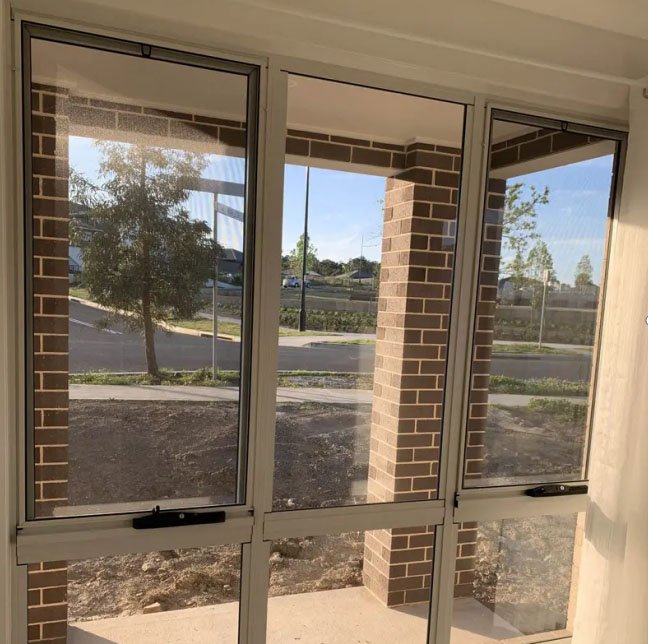 AtSmartex, you will always find the right insect protection. Trust a real expert when it comes to protecting insect screen business.
We have been in this business for 15 years, and we offer OEM production for many famous brands in the US and Europe. Hopefully we could be your partner and we together occupy more market share.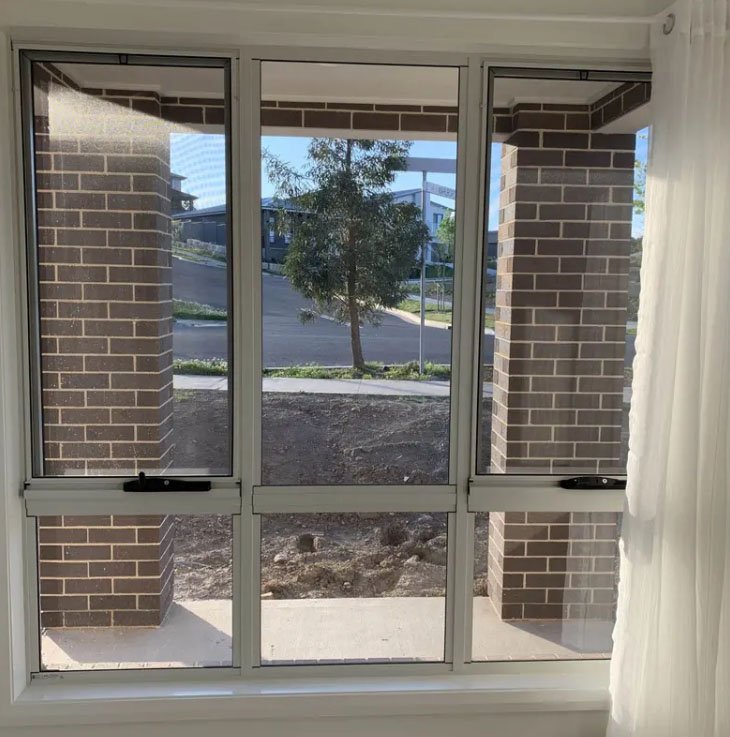 Contact us today for a special quote.
Let's keep the ball rolling!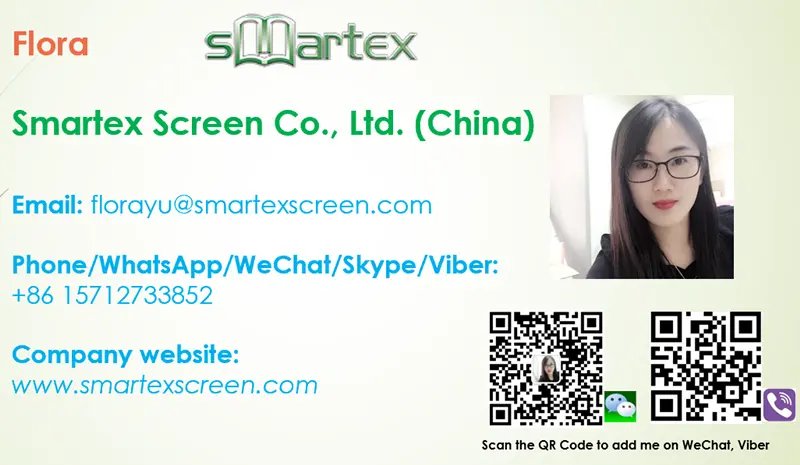 Contact: Flora
Cell phone: +86 15712733852
WhatsApp/WeChat/Skype/Viber:+86 15712733852
Email: florayu@smartexscreen.com