Every summer, mosquitoes "buzz" in our ears, which is really annoying. In hot weather, you must often open doors and windows to ventilate. To prevent mosquitoes from entering the house, it is necessary to install mosquito screens. Anti-mosquito screens not only prevent mosquitoes, but also reduce outdoor dust from entering the room.
There are various anti-mosquito screens on the market today. The price of mosquito screens is also very different. To choose an affordable mosquito screen, of course, first compare the types of mosquito screens and their prices. Smartex Screen Millie helps everyone come to understand the following types of anti-mosquito screens.
What is a mosquito screen?
Mosquito screens are screens used to prevent mosquitoes from entering indoors in summer, and are suitable for assembly and disassembly of screens in the field of building doors and windows. Users can install it by themselves, freely change the mesh, easy to clean, smooth after installation, without breaking the window structure and other distinctive features. It also has a good decorative effect while preventing mosquitoes.
1. Fixed or tenter screen window
Fixed or tenter screens, as the name suggests, are screens in the middle of a frame on four sides, which are directly fixed to the window. Relatively speaking, the traditional screens are cheap, durable, and maybe not suitable for building installation, but many families still use this type.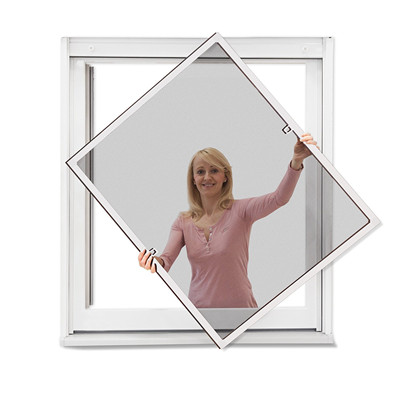 2. Retractable insect screen window
Retractable insect screen window also named roll up insect screen window. The invisible screen window has been popular since its launch. Its advantage is that it can be stowed when not in use. It is a screen window that can automatically rewind the screen. It is mainly used for ventilation and anti-mosquito. The frame is tightly attached to the window frame. The mesh is pulled down when it is needed, and the net is automatically rolled back into the cassette when not in use. Does not take up space and is tightly sealed.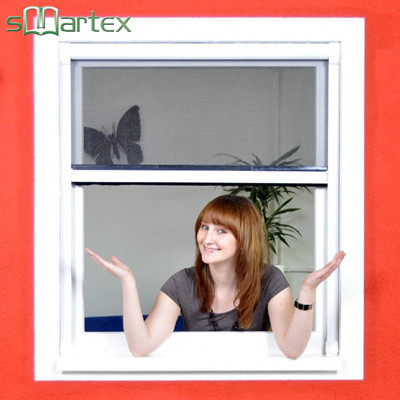 3. Folding or pleated screen window
Plisse screens have beautiful shapes, rigorous structure, convenient use and storage, wide application range, non-toxic and tasteless screens, and glass screens are made of glass fiber. It also saves space and has great eye sight.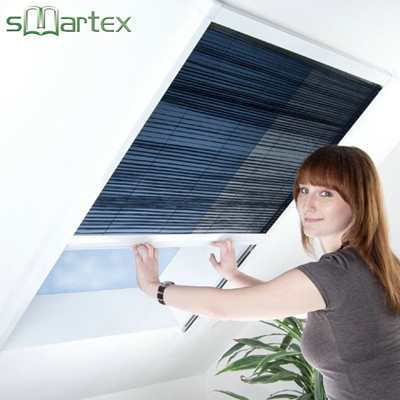 4. Magnetic screen window
It is a new simple anti-mosquito product composed of two parts, one is the bottom magnetic strip attached to the frame, and the other is the main body of the screen, which is mainly composed of the insect screen and the magnetic strip holding the mesh. These screens are collectively called magnetic screens. Simple installation: users can install it by themselves and freely change the net, which can be done in 15 minutes.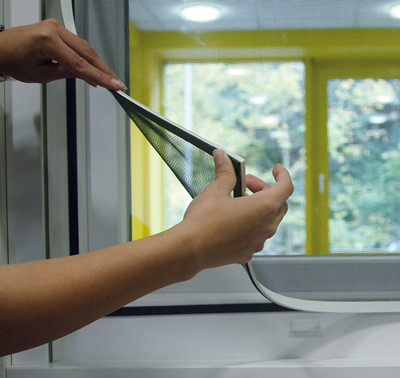 5. Roof fly screen window
It is the simple style screen window with polyester net. It's a Ideal insect protection solution for attic apartments. It made from fine-mesh polyester for protection with no gaps. There are two types. One is with integrated zipper to allow you to reach through, enabling you to easily open and close the window. The other is without zipper. It is also easy to affix directly onto window frames with Velcro fastener. This roof screen window is much cheaper than the other kinds of screen windows.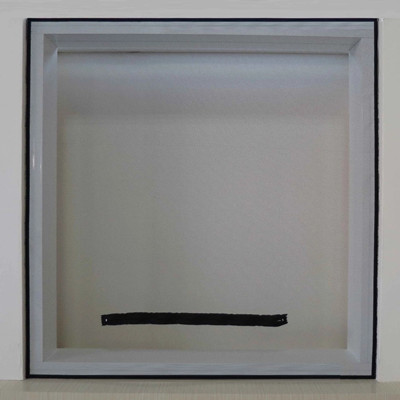 6. Polyester screen window
It is a new simple anti-mosquito product composed of two parts, one is the bottom hook strip attached to the frame, and the other is the main body of the screen. It is suitable for all current window types, with or without weatherboarding on the window frame. Installation instructions are very easy. First, glue in fixing tape and wait approx. 2 hours to ensure optimal grip. Then, hang in the fly screen and carefully cut off the supernatants with a cutter knife. Last, knock on the edges with a hard brush for the perfect grip.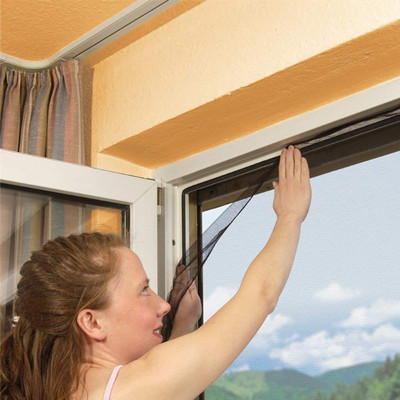 All these 6 types screen windows can be found at Smartex Screen Co., Ltd. We also have more other insect screen products. We focus on producing insect screen mesh, screen windows and doors for more than 10 years. Our products included fiberglass insect screen, baby or adult mosquito net, door fly screen, roll up screen,pleated screen, window sunshade for house, outdoor sun shade, fly screen sliding window, folding screen door, skylight window, anti-fly curtains, pvc frame screen window, plisse screen window, mosquito net for windows, polyester screen window, used awnings and etc.
Smartex your best choice.
Millie Guan
Sales Manager
SMARTEX SCREEN CO., LTD.
Tel: 0086-532-85623071
Fax: 0086-532-66773089ext808
PHONE:+86 15689952976(Whatsapp, Viber)
Wechat: 1358216027
Email:millieguan@cnscreening.cn
www.smartexscreen.com
cnsmartex.en.alibaba.com
www.linkedin.com/in/insectscreen-millie