Magnetic framed window screen manufacturer
Supply directly from factory with the economical wholesale prices.

Magnetic framed window screens are one of the easiest DIY insect screens as it is completely sized adjustable, and can adapt perfectly to various windows.
If the window opens inward, fix the magnetic window screen outside
If the window opens outward, fix the magnetic window screen inside
The adhesive tape can be firmly be attached to various windows. when no use, it can be taken off completely without any residue.

Fiberglass mesh, black color offers the best outward view. Grey color is also popular.
The PVC frame can be cut freely into any sizes to fit on various sizes of windows.
Simply use a knife or a scissor, it can be cut without any effort

Living room window, bedroom window, kitchen window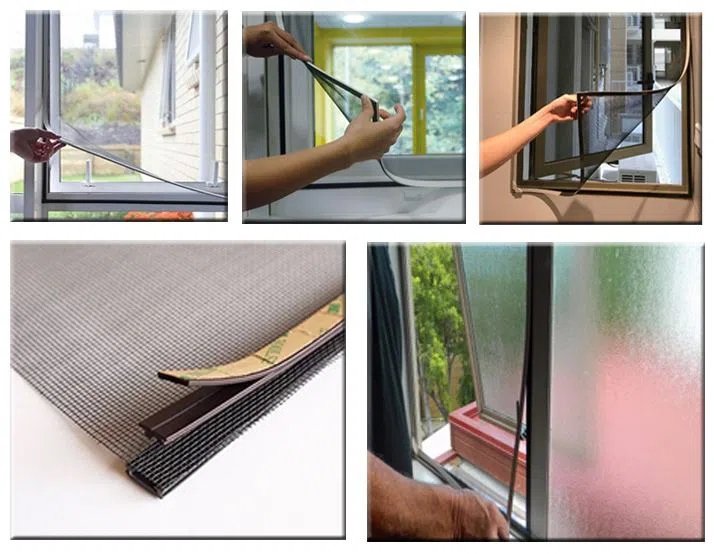 A complete set of magnetic framed fly screen window is composed of
4x rigid PVC bars
4x magnetic tape with adhesive
4x grooved magnetic strips
1x fiberglass mesh
4x corner connectors
2x wind clips
1x installation manual
Multiple color options with the PVC frames, accessories, and insect screen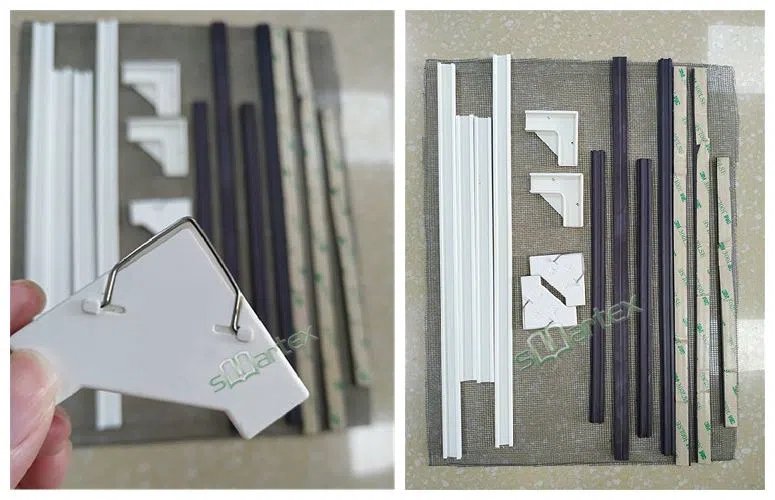 Available in various sizes.
All frames are cuttable, 100% DIY
Simple installation steps
effectively prevent bugs, mosquitos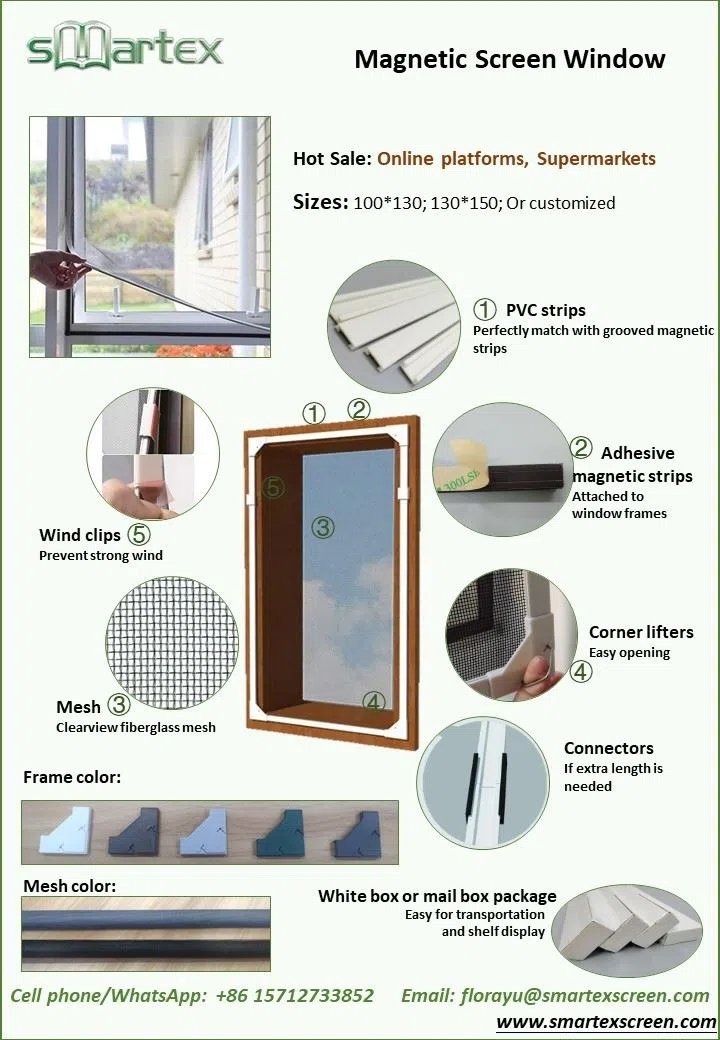 Packing, Storage, Handling and Transportation
Mail box/white box/color box, then outer carton box

Hot Tags: magnetic framed fly screen, China, suppliers, manufacturers, wholesale, price, Insect Screen Mesh, Retractable Insect Screen, Insect Door Curtain, Pleated Mesh Screen, Sliding Screen Door, Pleated Mosquito Screen