Fiberglass insect screen, available in black or grey colors. It offers high air permeability. The window screen does not let the smallest bugs through and still allows good air circulation.
The fiberglass mesh permits breeze to flow through while not blocking the visibility
Tips:
The fiberglass mesh is folded up in a plastic bag.
When installing, if there are some creases, please don't worry.
The creases will disappear after hanging for a while.

Velcro with 3M adhesive backing:
The strong adhesive tape with 3M backing holds the fly screen window securely to the window frame.
No need to worry that the fly screen will come off or flutter in strong winds.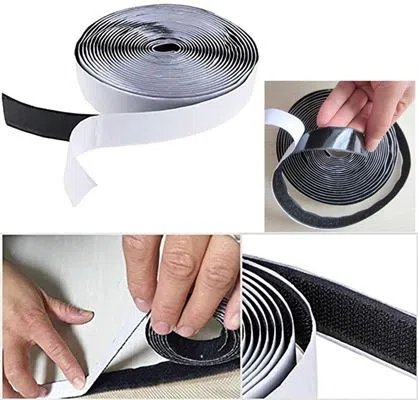 Easy to install:
The fly screen window is easy to assemble, no need drilling or screwing.
One can easily cut to the desired dimensions.
If no use, the adhesive can be easily removed with soapy water.
Any size can be done. Simply cut using a knife or a scissor.

Using staplers for reinforcement:
Must use staples for reinforcement.
Note: Staples and staplers are not included in the package.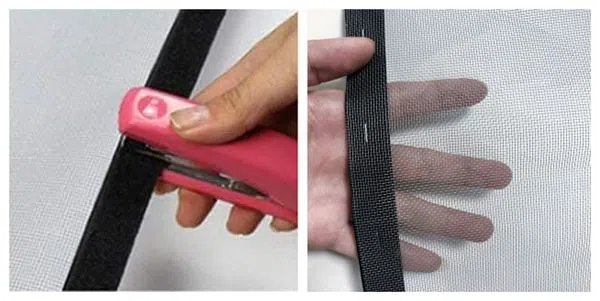 Installation Manual
It is very easy to set up. Simply follow the installation manual, or watch the installation video.
Tips: make sure the window frame is cleaned completely to extend the lifetime of the velcro fastener.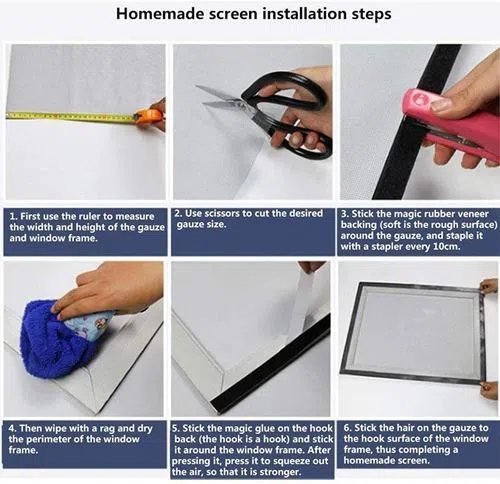 Please contact us for further information. We are always ready to consult and help!

Hot Tags: fly screen window with velcro strap, China, suppliers, manufacturers, wholesale, price, fiberglass screen mesh roll, magnetic fly screen door, adjustable roll up mosquito net, window insect screen replacement, Sliding Fly Screen Window, casement window roll up screen